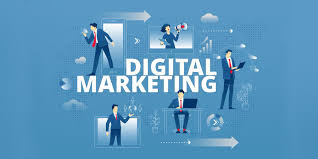 When you choose a digital marketing agency, they will tailor their services to meet your needs. This means that you'll be working with a team of experts who understand your business, and will be able to provide creative ideas for generating leads and increasing sales.
A good digital marketing agency will start with a conversation about what you want to achieve. They will then develop a strategy to help you reach those goals.
Content creation
Content creation is the process of creating marketing materials like blog posts, newsletters, podcasts, and videos. It also involves research, editing, and post-production.
When a business hires a digital marketing agency to help with their content strategy, they can be assured that they'll receive high-quality work that will delight their audience. They can also expect to see improvements in conversions and revenue.
A content creation agency is a great option for businesses that are struggling to find the time to create engaging content for their target audience. They also offer a wide range of services that will suit your needs and budget.
A good content creation agency will have a team that is dedicated to managing your content strategy. They will ask you what you want from the content, coordinate the work with other teams, and ensure that your content is delivering value to your business. They can also help you create a consistent brand voice.
SEO
Digital marketing is a way of connecting to potential customers and clients through a wide range of online platforms. This allows businesses to reach a much larger audience than they would otherwise have access to, increasing their chances of converting leads and making sales.
A digital marketing agency can offer a variety of SEO services that will help increase your website's visibility on the internet. This includes optimizing each page on your site to make sure it's using the right keywords and phrases to increase its search engine rankings.
They can also offer services such as content creation and social media management to promote your business's products or services. They can also help with email outreach and re-targeting campaigns, both of which are highly effective at driving traffic to your site and converting visitors into customers.
A good digital marketing agency should be able to tailor their services to meet your needs and budget. They should have experience in the areas you need help with and offer a comprehensive service package that covers all aspects of your marketing strategy.
Social media management
One of the most important aspects of a digital marketing agency is their ability to tailor their services to meet your needs. This can range from offering an all-in-one package to providing individual services for specific social media platforms like Facebook, Instagram, LinkedIn & Twitter.
For example, a company in the food and beverage industry might appreciate a full-service social media package from an agency that has experience managing these types of brands. They might also be looking for a digital marketing agency that can create and post content that aligns with their brand voice and goals.
For this reason, it's important to find a digital marketing agency that can provide social media management services for a variety of different business sizes and industries. They'll be able to help you build your brand, increase your visibility, drive traffic, and maximize your ROI.
Analytics
A digital marketing agency offers a variety of online services like content creation, SEO, email marketing, and social media management. They also offer a wide range of analytics services to help businesses track the success of their campaigns and make informed decisions.
Many companies choose to use data-driven strategies to increase brand awareness, sales, and customer engagement. This requires an agency that can communicate insights from analytics to their clients in a way that's easy to understand.
Analytics are the backbone of any marketing strategy, and they're essential to driving results. There are several key metrics that marketers can track to measure long-term success, such as blog articles and clickthrough rates.